Remedial Massage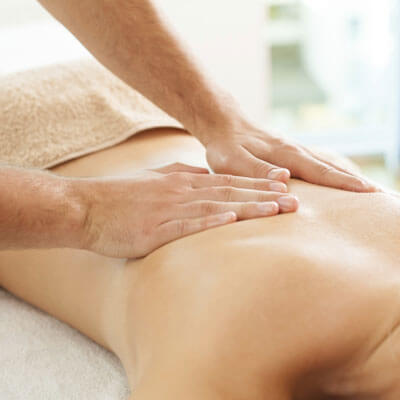 At our practice, we enjoy offering patients a variety of services that may help promote healing from within. We understand that each patient is unique, and believe that your care plans should work that way, too.
We're proud to offer Remedial Massage in Beldon, and invite you to learn more about how it may benefit you.
What is Remedial Massage?
Remedial massage may help to stimulate blood flow to damaged or inflamed areas like stiff tendons, strained muscles, aching joints or tense areas of the body. During a session, our massage therapist will curate a series of hand movements and strokes designed specifically for your needs.
Here's how it may benefit you:
Lowered Stress: Many patients choose massage because of how relaxed it may make you feel, both during and after the session has ended. A massage may release endorphins, which are hormones that help you feel happy. In addition, hormones that cause stress, like adrenaline or cortisol, are at bay during a massage.
Better posture: Do you find yourself sitting at work most of the day, staring at a computer screen? This can create a world of tension in your back, neck and even shoulders. Massage may help ease this tension so that it's not pulling your spine in incorrect ways.
Heightened Immunity: When stress is at bay, your immune system may work more efficiently and without impairment. More so, massage is designed to help with lymphatic drainage.
Reduced Pain: Different massage techniques are designed to address certain pain points and trigger points, helping to stretch and elongate the muscles while breaking down any adhesions. Your therapist will focus on areas that are problematic for you to help restore blood flow to the area.
Frequently Asked Questions
Most patients find massage extremely relaxing and not painful at all. It's possible you may experience slight soreness the following day.
How often should I get a massage?
This depends on each different person. Some patients enjoy getting a massage to relax weekly or monthly, while others seek massage for pain relief. We'll let you know what may benefit your body most when you come in for an appointment.
What type of massage is right for me?
When you visit us for an appointment, we will go over your health history and problems to develop the perfect massage for you. If you have experience for massage and know what's worked for you in the past, please let us know.
Learn More Today
We'd love to speak with you about how massage may impact your health. To learn more or to book an appointment today, contact us to schedule your visit or read more about our services here http://www.joondalupmassage.com.au/
We look forward to welcoming you to the practice.

Remedial Massage Beldon, Joondalup WA | (08) 9401 0777