Events at Belridge Chiropractic
We love to partner with our patients in their journey towards better health and wellness. One of the ways we do that is through our various events and workshops. This space will be updated regularly with news of upcoming events designed to be fun, informative and engaging!


Mum-To-Be And Birth Workers!
Dr Ashleigh is starting her monthly workshops for a THRIVING PREGNANCY! As you might know, Dr Ashleigh has extensive postgraduate training in pregnancy and paediatric care and loves supporting women through pregnancy, birth, and beyond.
If you or someone you know is pregnant, from 20-38 weeks, then please sign up!
In this jam-packed 1.5 hour workshop you will get all the extras you won't learn in standard hospital-based antenatal classes!
** 1ST SATURDAY OF EACH MONTH **
Get all the details & book your spot: www.thrivingpregnancy.com.au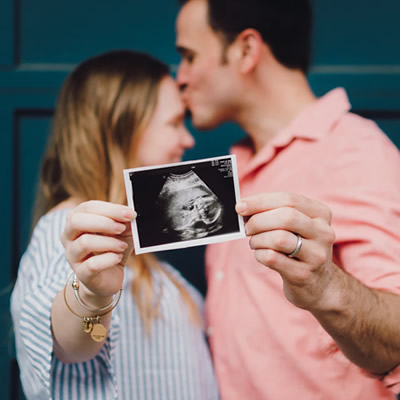 Stretch and Flex Class 2.0
Exciting News! Our Stretch and Flex class is back!
28 March 11am – 12pm
Join Dr Emily and Dr Brendan and learn how to stretch, how to combat neck and back stiffness at work and how to use a foam roller.
Where: Belridge Chiropractic
Price: $10 donation
There will only be 20 spots available so get in quick!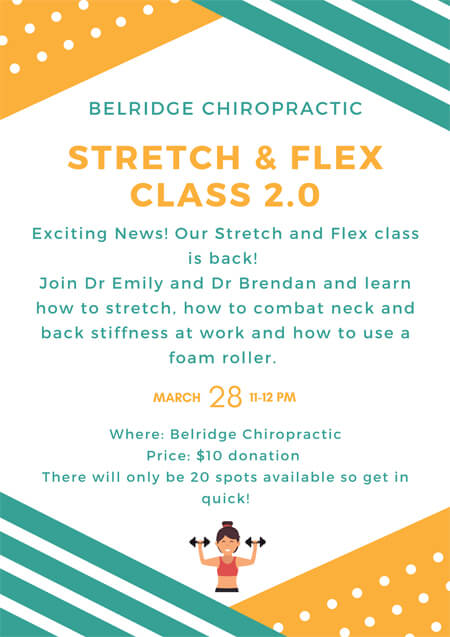 Learn More About Our Events
For more inquiries about our events, please contact our team for details.
CONTACT US

Events at Belridge Chiropractic | (08) 9401 0777