In late January, millions of kids across Australian return to classrooms full of learning, play and socialising. While schools are great places for children to learn and develop both mentally and socially, it's important for kids to remember their health and wellbeing in the classroom, all year round.
While most parents and children have a checklist of stationery and supplies for starting the school year, the Australian Chiropractors Association are providing parents and children with a 'Back to School Health Checklist.' The checklist, is a great way to remind kids of the importance of building healthy habits in school, are simple to incorporate and easily fit into a child's everyday routine.
So while the country prepares to go back to school, try and get your kids to check off these essential back to school items.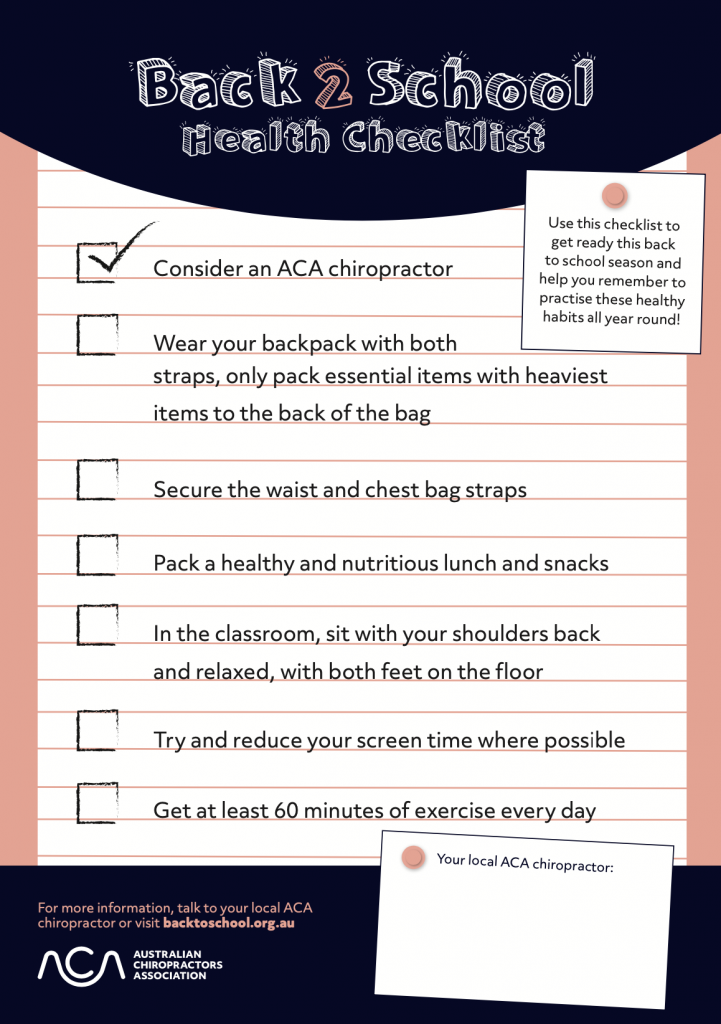 https://www.chiro.org.au/patients/campaigns/backtoschool/